REAL XPOSURE MARKETING COMPANY
Hi there, we are an independent, creative marketing agency. We partner with brands and people that have the conviction to chase what could be. . . We create modern marketing solutions that move our clients into the future. How do we do it? By positioning ourselves at the cutting edge of our industry. By becoming masters of technology and creativity. And by adapting to change instead of avoiding it. We leverage our creative power and strategic marketing and advertising experience to demand results. We'll take pride bringing measurable value to your brand by creating engaging, meaningful and memorable digital experiences. We're driven by the desire to create ideas that make brands more meaningful and profitable.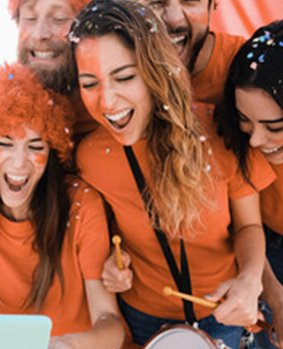 DON'T JUST TAKE OUR WORD FOR IT
Brilliant service from Brad and his team. Always goes above and beyond to meet my requirements in a professional and efficient manner. Seaview Pharmacy highly recommends Real Xposure.
MYRA BOOTH
Seaview Pharmacy
Being in a industry that isn't the norm and having a very niche target market, the Real Xposure Team had an impressive and immediate understanding of the aim of our marketing and branding strategy. With their superb creative and digital team they were able to support all aspects of our strategy and their ability to read our minds and deliver on projects has just been brilliant.
NERISSA JOUBERT
Radium Engineering
Address:
3 Judd Road, Colleen Glen,
Port Elizabeth
Eastern Cape
C: +27 (0) 82 454 1378
E: admin@realxposure.co.za
Kwazulu-Natal
C: +27 (0) 67 675 3222
E: salesdbn@realxposure.co.za